Mike and his partner, Tom, come from a country where homosexuality is punishable by law and sexual minorities are stigmatized by society.
In our country we had to keep our relationship a secret and it was difficult to hide such a big part of ourselves," Mike said. "I became depressed and even went to speak to different psychologists, but this made it worse. They all told me that I needed to change, that something was wrong with me.
Mike began receiving threatening messages when Tom's family, that had ties with an extremist group, discovered their relationship. Tom's family also forbade him from leaving his home.
Around that time, many gay men were being arrested in the cafes and bars that we would often go to. We were so scared and it became practically impossible to see each other.
That's when we decided to flee the country. We chose Malaysia because it was easy for us to get tourist visas, but once our visas expired, life in Malaysia became difficult.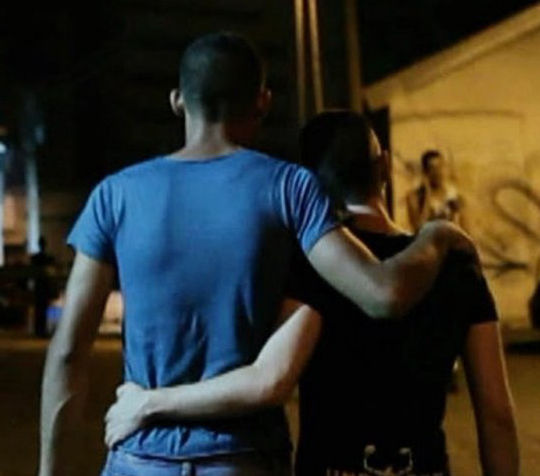 Going to Malaysia served to protect Mike and Tom from continued persecution in their home country, but it is not an easy place for sexual minorities. In fact, same-sex relations are punishable by up to 20 years in prison, and enforcement of these laws is often accompanied by physical and sexual abuse.
Even in Malaysia, Tom and I have to keep our relationship a secret. We live in an area where a lot of people from our country live and I constantly worry that someone will find out that we are a couple.
Malaysia, like Thailand, is not party to the 1951 Refugee Convention and has no domestic legislation governing refugees. Urban refugees in Malaysia do not have access to safe and lawful employment, formal education and equal protection of the law. They are at constant risk of arrest, detention and exploitation.
Even though we both work very hard, we struggle to earn enough money to support ourselves. Tom works long hours in a restaurant and I work in a shop. To make things worse, I'm often stopped by traffic police and they force me to pay them bribes and threaten to send me to immigration detention.
Launched in 2014, Asylum Access Malaysia's (AAM) refugee legal aid program assists refugees to navigate the UNHCR process. AAM also offers workshops to provide basic legal and practical information to help refugees.
A year ago, a friend told me about AAM and encouraged me to go there. I didn't know much about UNHCR and thought refugees were only people who had fled from war.
At first, I wasn't sure I could trust my lawyer, but she was friendly and professional. I could tell she wasn't judging me and could understand my situation. 
My lawyer helped me explain this and all my other problems to UNHCR and she even came along to our interviews. She helped us understand how my situation made me a refugee and how applying for protection could help us. Having our lawyer there made us more confident and relaxed.
My lawyer also asked for our case to be fast- tracked. Now we're in the resettlement pipeline and hope to move to a country where we can openly be together.
AAM is transforming the human rights landscape for refugees in Malaysia through direct legal services, Know-Your-Options trainings, and engagement with UNHCR and other stakeholders in Malaysia's refugee rights movement."
The Rainbow Railroad
helps LGBT people escape state-sponsored violence.